Skip Parsons' Riverboat Jazz Band -
Forrest Gabriels, part 2
by Cliff Lamere 15 Aug 2006

Photos by Cliff Lamere
At the Fountain Restaurant, 283 New Scotland Ave., Albany, NY.


Firmin Forrest "Gabe" Gabriels of Albany, NY - drums
Gabe played with Skip Parsons for a few years in the 1960s. While attending medical school, he heard about a group that was without a drummer. When he went to hear them, he thought they sounded so good that they hardly needed a drummer. Nevertheless, they hired him. Dr. Gabriels (ophthalmologist) still fills in on an occasional evening when the regular drummer cannot make it.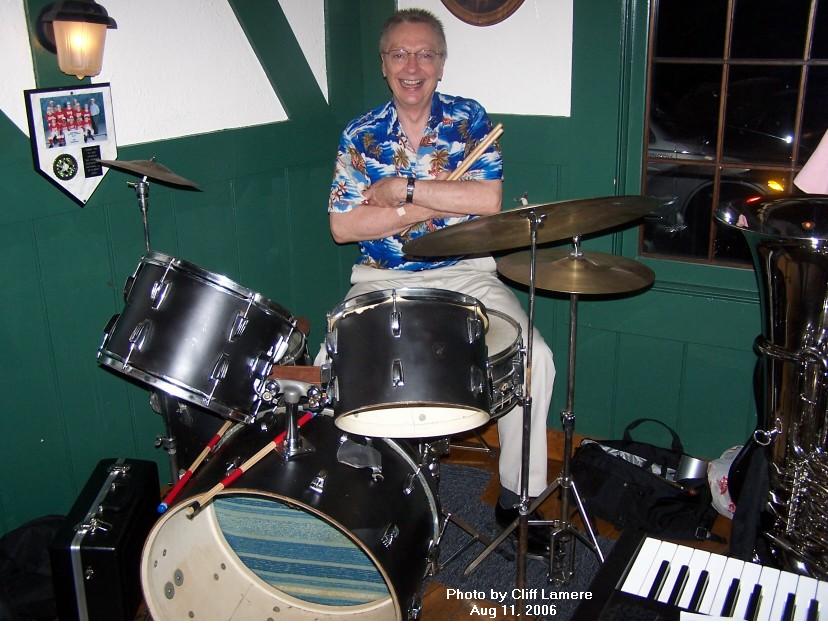 Forrest "Gabe" Gabriels - what a smile.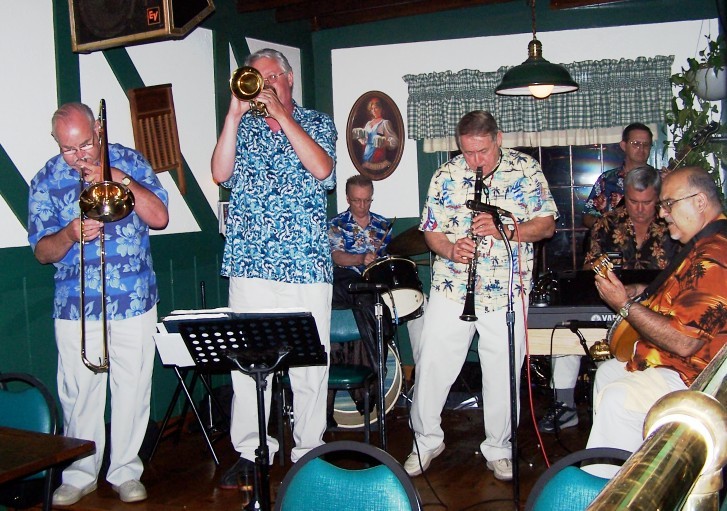 Woody Strobeck, Rich Downs, Forrest Gabriels, Skip Parsons, Ernie Belanger (standing),
Rich Skrika, and Eddy Kebabjian (L-R, 2006 Aug 11)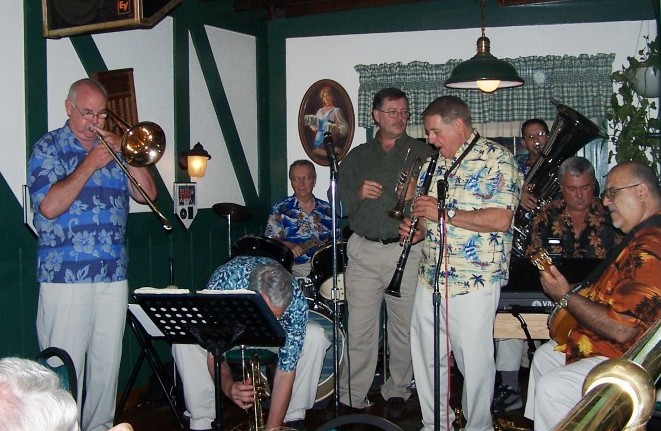 Woody Strobeck, Rich Downs, Forrest Gabriels (drums), Sam Ponder (guest),
Skip Parsons, Ernie Belanger, Rich Skrika, and Eddy Kebabjian (L-R, 2006 Aug 11)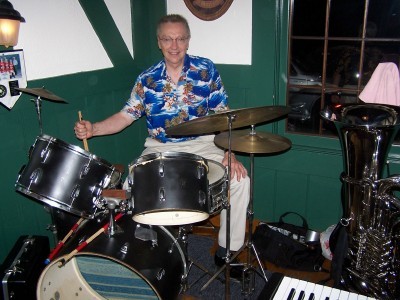 Forrest Gabriels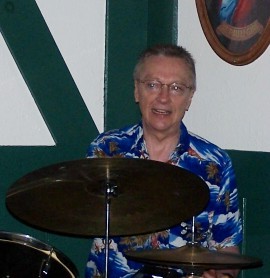 Forrest Gabriels

Forrest Gabriels can be seen in other photos taken by Cliff Lamere:
Skip Parsons, Don LaVoie & Forrest Gabriels+