Maurice "Mo" Rancourt Quintet
Performing August 19, 2010 at the "Jazz on Jay"
Jay St. Pedestrian Walk, Schenectady, NY
Part 1
by Cliff Lamere August 20, 2010
_____________________
The artists: Maurice Rancourt (trumpet, flugelhorn, vocals), David Lambert (saxophone, clarinet),
Nathaniel Phipps (keyboard, vocals), Timothy Coakley (drums), Anthony Riccobono (acoustic bass)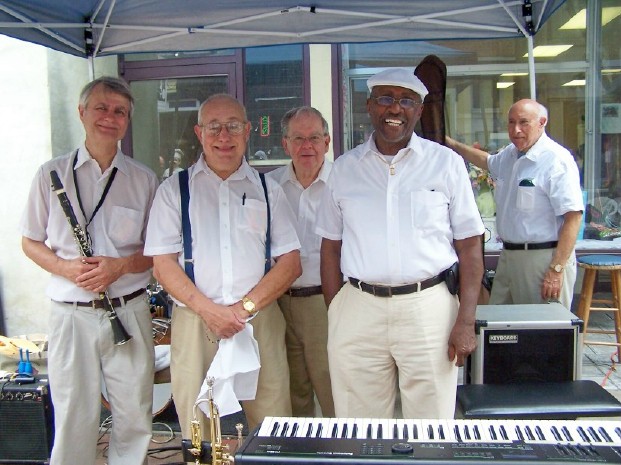 Dave Lambert, Mo Rancourt, Tim Coakley, Nat Phipps, Tony Riccobono (L-R)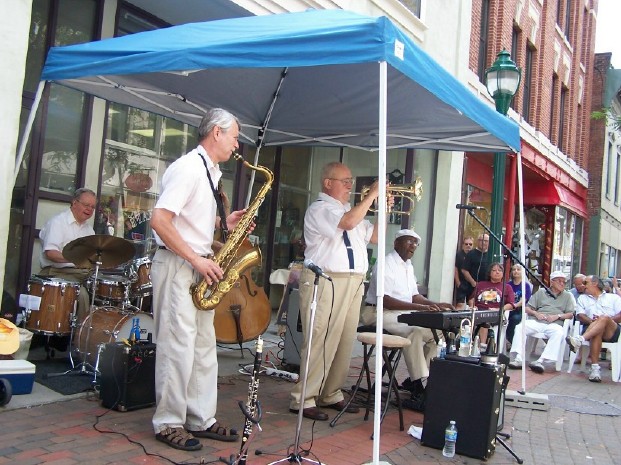 Mo Rancourt Quintet on Jay St.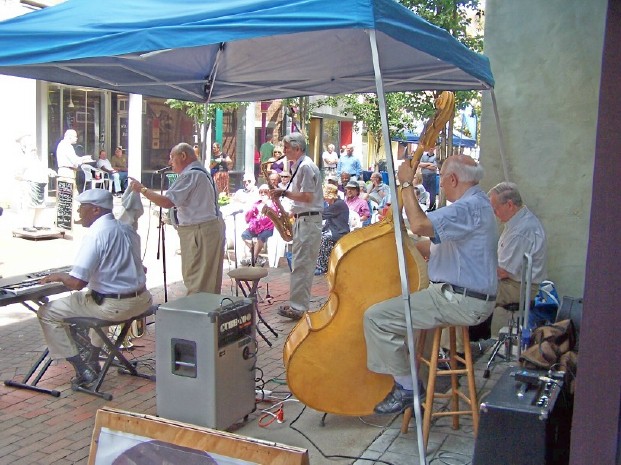 Mo Rancourt Quintet on Jay St.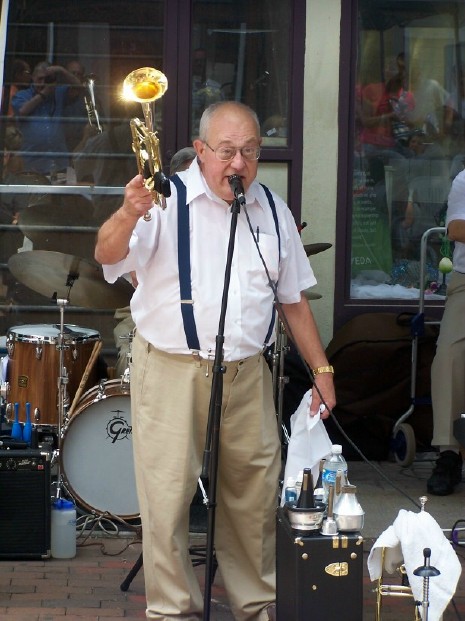 Mo Rancourt with his trumpet, and singing in the style of the Satchmo, Louis Armstrong.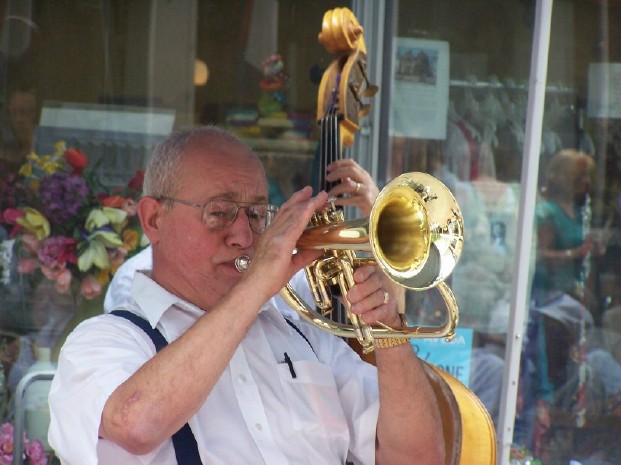 Maurice "Mo" Rancourt. How many hands does it take to play the flugelhorn?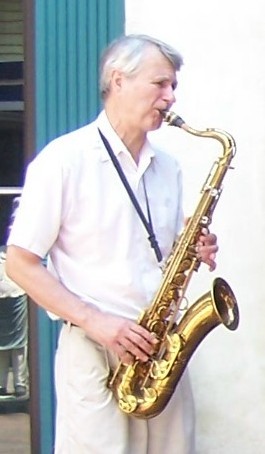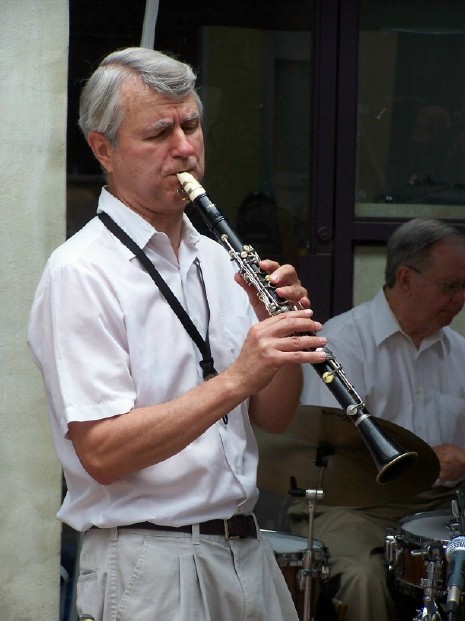 Dave Lambert on saxophone & clarinet.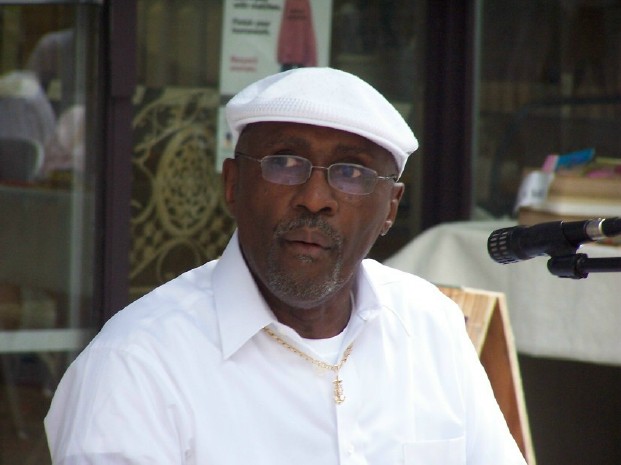 Nat Phipps
Part-time faculty member of Schenectady County Community College,
and 1976 New York State Teacher of the Year.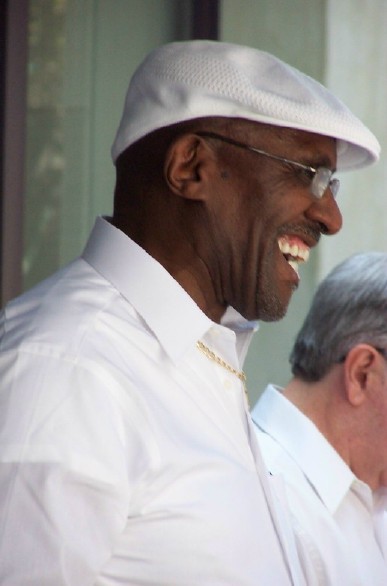 Nat Phipps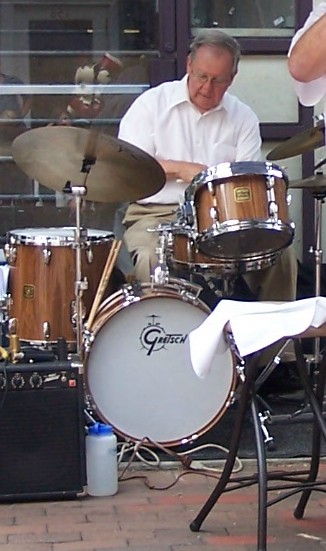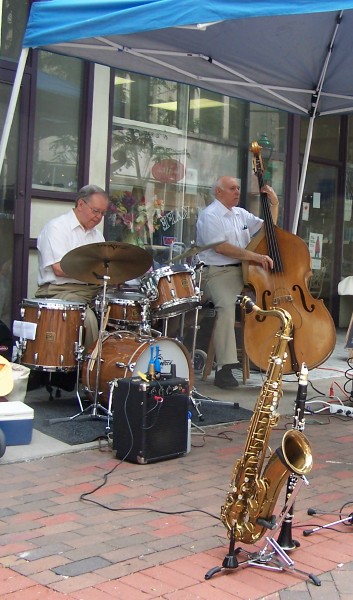 Tim Coakley, drums, & Tony Riccobono, bass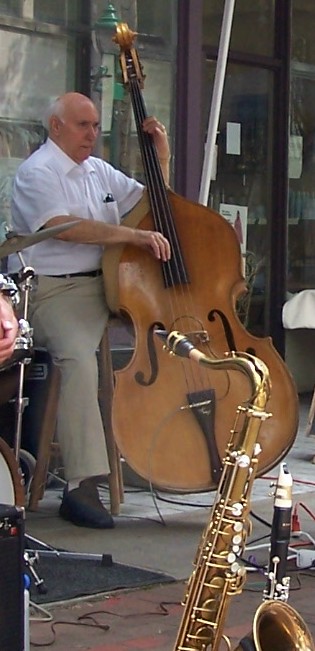 Tony Riccobono, acoustic bass player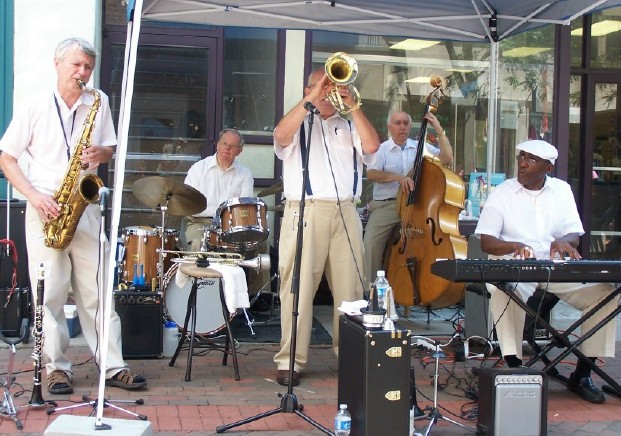 Dave Lambert, Tim Coakley, Mo Rancourt, Tony Riccobono & Nat Phipps (L-R)
Biography of Mo Rancourt
Mo Rancourt can be seen in other photos taken at The Fountain Restaurant by Cliff Lamere:
Skip Parsons' Riverboat Jazz Band
Skip Parsons' Riverboat Jazz Band 2
Mo Rancourt can be seen in photos taken in Schenectady by Cliff Lamere:
Jazz on Jay - part 1 [Street in Schenectady, NY]
Jazz on Jay - part 2 [Street in Schenectady, NY]
Mo Rancourt can be seen in videos taken by Cliff Lamere:
Jazz on Jay [Street in Schenectady, NY]
Mo Rancourt can be seen in other internet photos:
Beneath a canopy - Tom D'Andrea, Rennie Crain, Ernie Belanger, Skip Parsons, Woody Strobeck, Mo Rancourt, Eddy Kebabjian (left to right)


Visitors since 20 Aug 2010